Landscaping has become an increasingly topical issue in recent years. As urban areas become more built up and the population grows, green areas and gardens are a useful tool for improving the quality of life and healthiness of our cities.
The maintenance of the landscape, especially at a professional level, requires a series of precise machines, tools and equipment, each with its own specific function.
Which landscaping equipment is essential? Is it more cost-effective to buy specific machines or accessories to attach to multifunctional machines? Let's find out in this article!
Which landscaping equipment should you choose?
Here's an overview of which landscaping equipment is best suited for safe and healthy plant care, along with ease of use for operators.
Brush cutter
This is a tool that uses a roller with pivoting knives to cut and chop up anything that comes in its path: grass, small shrubs, brambles, branches and twigs that have fallen to the ground.
The aim of the brush cutter is to leave the ground clean and perfectly free, ready for subsequent work: it is used to remove plant residues such as uncultivated grass or crop residues and is useful both in agriculture and gardening.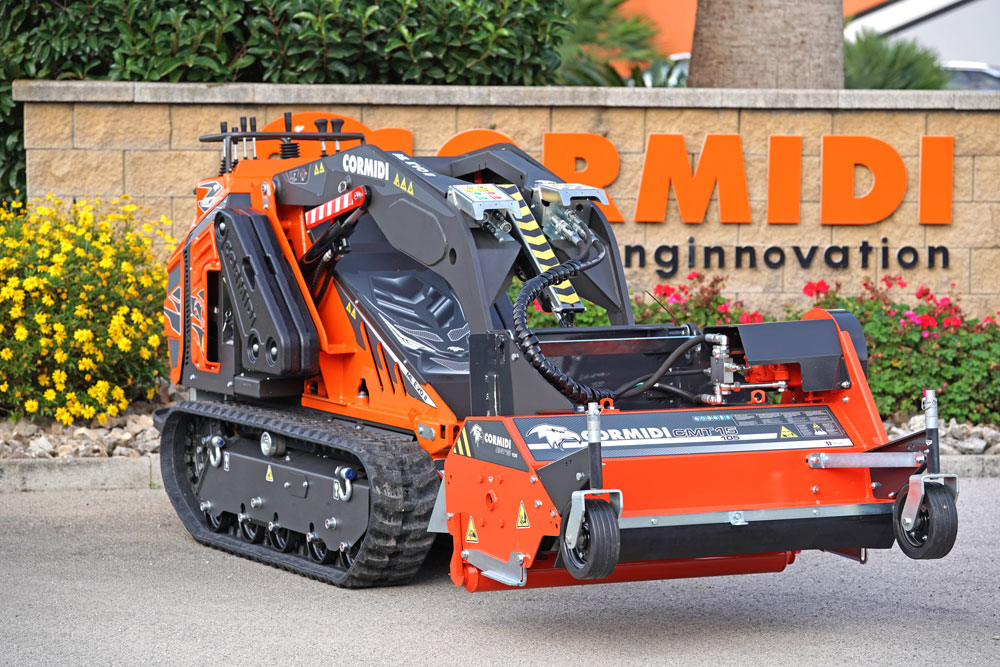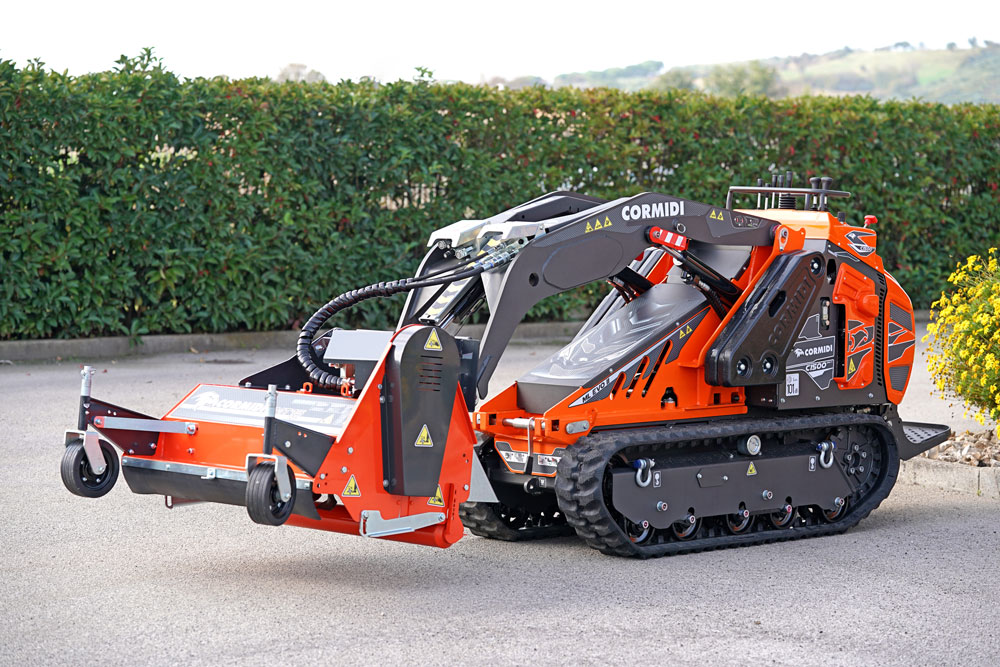 Sweeper with collection box
Sweepers with a collection box (or bucket) are tools that, through the movement of air, are able to remove dirt, debris and any other material that comes in their path. Thanks to the presence of the collection box, everything that is sucked up accumulates in the special container ready for disposal.
The sweeper is useful for cleaning roads, construction sites, pavements and any large area in general. In the field of landscaping, the sweeper with collection box is useful for cleaning yards, courtyards, cycle paths and any other open space where you want to collect even the finest material.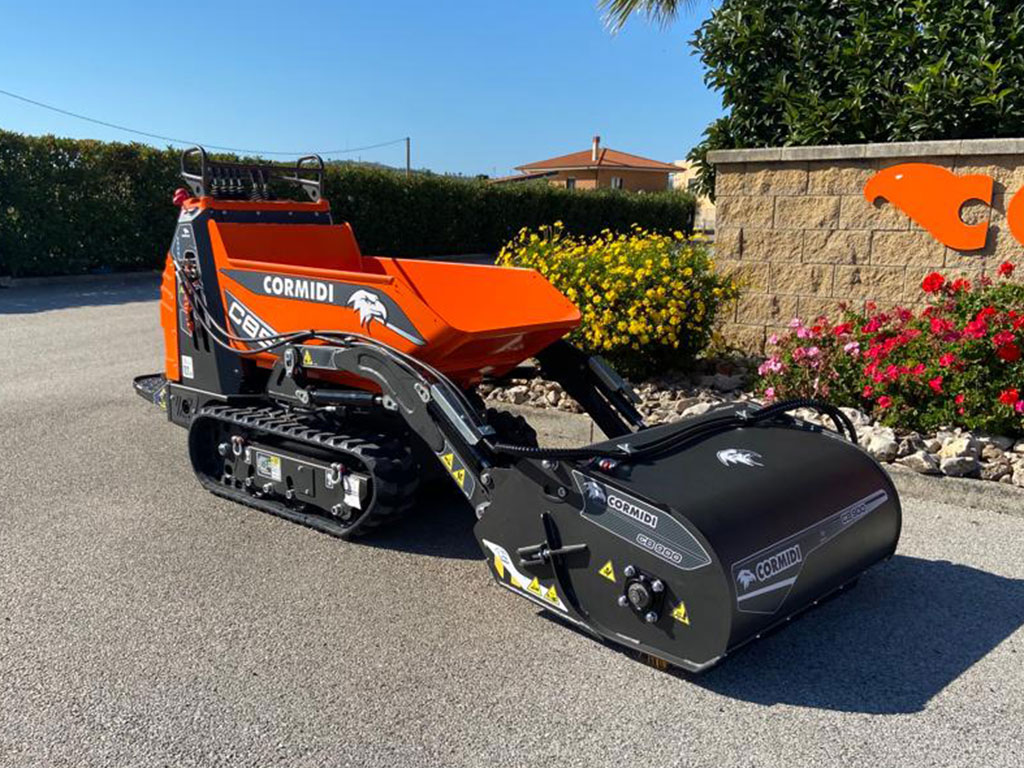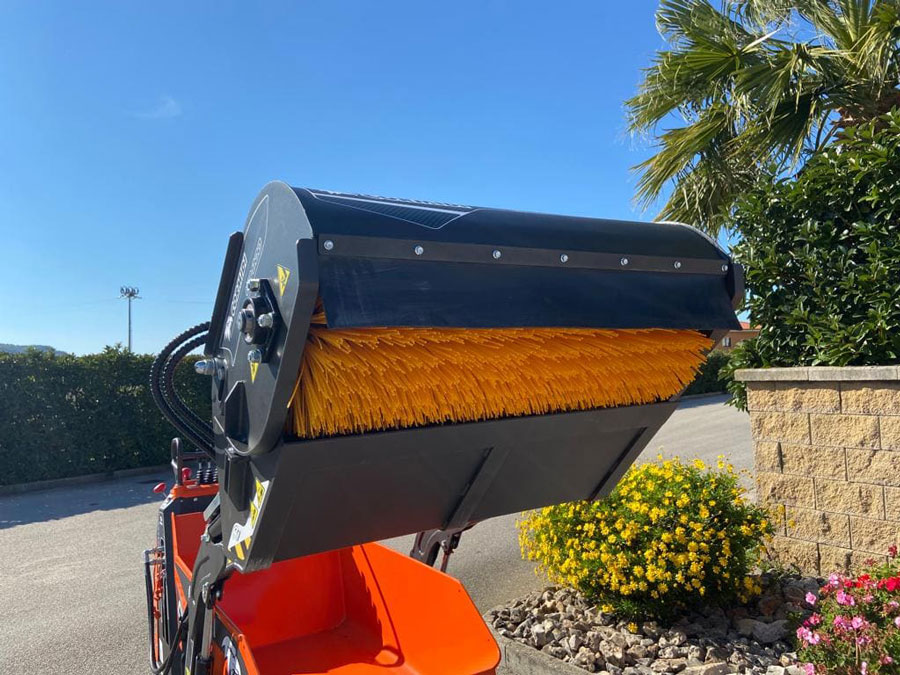 Hedge trimmer arm
As the name suggests, a hedge trimmer is a tool specifically designed to cut or modify the shape of hedges. Professional models, with their better-structured blades and more powerful motors, are able to cut even thinner branches without difficulty.
Hedge trimmers are usually attached to a multifunctional machine that is also used for garden maintenance, such as a dumper, which guides the cut along the side of the hedge and performs the cut to the side or surface as required.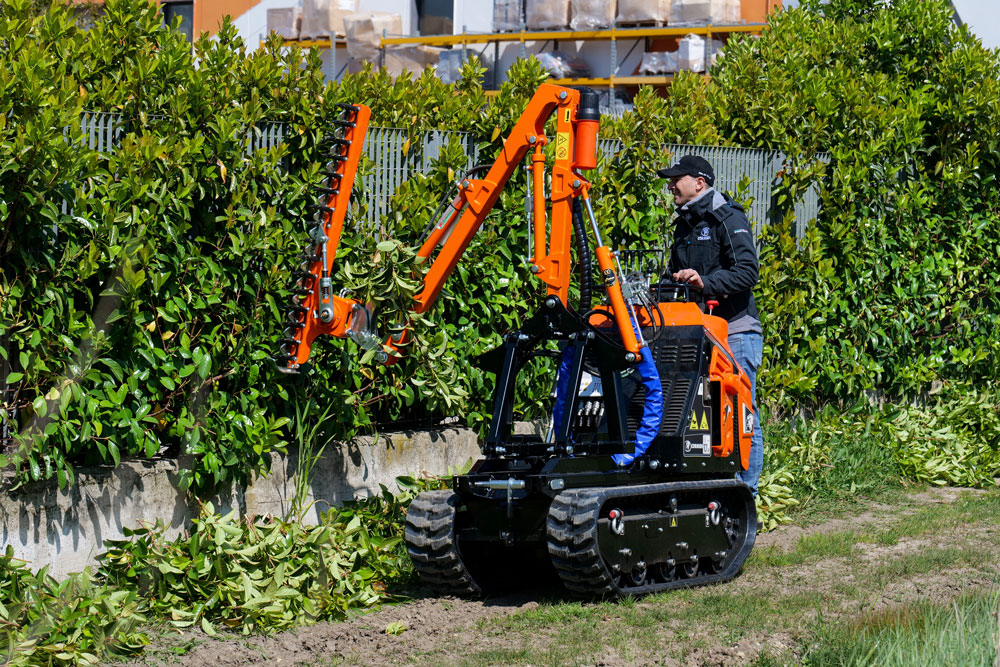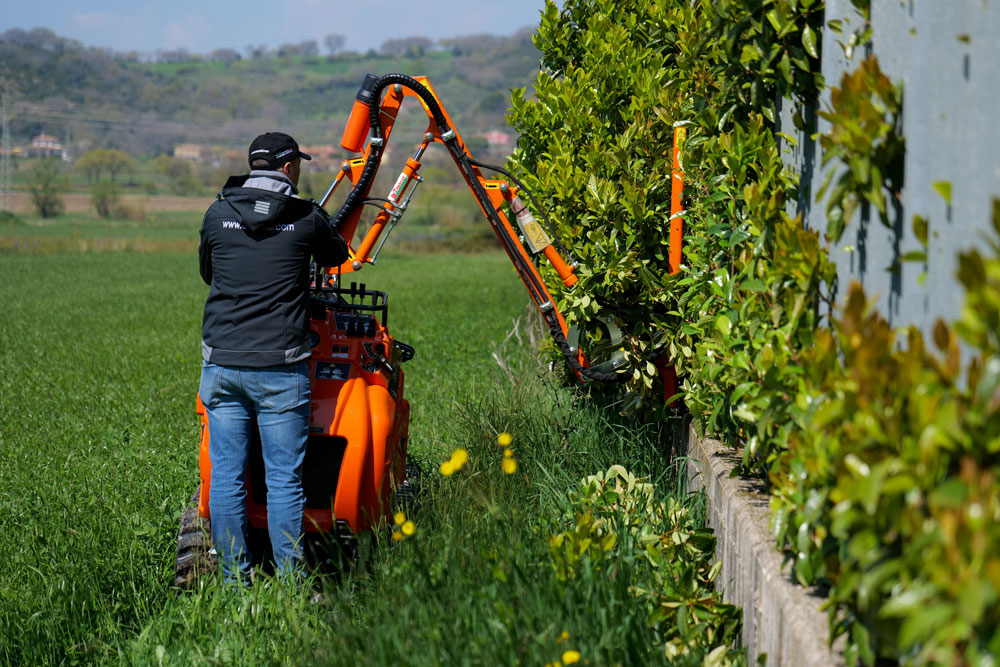 How to use landscaping accessories without difficulty
All the landscaping machines we've just seen can be purchased either as stand-alone machines or as attachments to multifunction machines such as Cormidi.
Which is more convenient? The choice depends largely on subjective needs, but having a multifunctional tool provides economic and practical advantages.
The initial investment is lower, as is the overall size, and you can count on the great versatility of a machine that can move easily and perform many functions in construction, agriculture and maintenance.
The operator only has to drive the dumper and manage the attachment using the machine's controls: the physical effort is non-existent while the driving position is comfortable and safe.
Integrate attachments to Cormidi machines
If you want to rely on a Cormidi multifunctional machine into which you can integrate the accessories you need for gardening maintenance, here are the dumpers that are right for you.
The brush cutter and sweeper can be mounted on both the C85 loader and CMF machines, while the hedge trimmer can be integrated on the CMF, which is available in different versions (1200, 1500 and 1600 kg) and is extremely powerful, versatile and easy to manoeuvre.
Conclusions
Landscaping is an activity that needs to be carried out periodically according to the season and the type of work to be done. This ensures order, care and cleanliness in the areas being maintained, which is carried out with a variety of tools according to specific needs. Brush cutter, sweepers with collection box and hedge trimmers are good professional solutions to consider. In addition, choosing to apply landscaping equipment to multi-purpose machinery not only saves money but also makes it easier to manage and more efficient.
Cormidi dumpers are perfectly suited not only for gardening operations but also for many other types of construction or agricultural work.
If you would like more information on the possibilities offered by Cormidi multifunctional machines, contact our staff: we will answer all your questions and doubts.